Madara Uchiha ~
Jounins Leader





Age

: 23


post:

: 214



Bank

: -2147473267



Country

:

Warning level

:








Registration date :

2009-03-03

Reputation

: 10083



Subject: X-Men Sun Aug 23, 2009 10:20 pm

---

Yo. I haven't posted anything here for quite some time know. So i thought i would show some stuff i have been working on for a while, to get some feedback on the sprites. Well at the moment the sprites are X-Men characters. To be exact there characters from the X-Men show called " X - Men Evolution "At the moment i have completed a sprite sheet of wolverine, but i would probably redo it to make it match the style of the new characters.I just made the base sprite of Magneto. Here's the original picture: [spolier]

[/spoiler]Here's the sprite i made.:

Just please tell me what to improve to make it look more like the picture. Cause i wanna make it exact.
mda
NDOE leader





Age

: 26


post:

: 793



Bank

: 41375



Clan

:
Country

:

Warning level

:








Registration date :

2009-02-25

Reputation

: 39435



Subject: Re: X-Men Sun Aug 23, 2009 10:52 pm

---

not bad 9/10 any way try and change wolverine cloth colour abit..

_________________

Current Sheeting Characters:

Sasori Puppet

Kakuzo

Pein Animal
Bloodz
Kazekage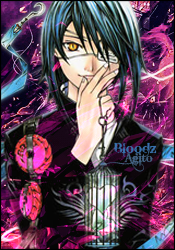 Age

: 23


post:

: 379



Bank

: 1316



Clan

:

Country

:

Warning level

:








Registration date :

2009-04-22

Reputation

: 80



Subject: Re: X-Men Sun Aug 23, 2009 10:53 pm

---

lol very nice man
^^ i like
it can be better but its already very good
for wolverine
head is a bit small
or the eyes or to big @_@
9/10 overall
RMaster28
Otokage





post:

: 216



Bank

: 737



Clan

:

Country

:

Warning level

:








Registration date :

2009-05-09

Reputation

: 80



Subject: Re: X-Men Mon Aug 24, 2009 7:30 am

---

The cape also needs fixing otherwise great. 8/10

_________________
Invité
Guest


Subject: Re: X-Men Mon Aug 24, 2009 9:50 am

---
NarutoFan
Worthless Trash -.-





Age

: 22


post:

: 537



Bank

: 212



Clan

:
Country

:

Warning level

:








Registration date :

2009-04-08

Reputation

: -1364



Subject: Re: X-Men Mon Aug 24, 2009 11:53 am

---

no offense but the out line sucks try using line tool or restarting the lines again on the torso and legs the head looks fine